Mac's Aluminum
works hard to be an inclusive provider of RV and mobile home parts. We carry a broad selection of aluminum and fiberglass products, as well as all commercial-grade laminating contact adhesives. We work hard to provide every RV or mobile home with the products it needs.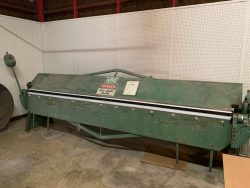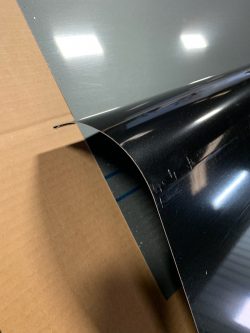 Pattern Dimensions
Aluminum siding

We supply a broad variety of aluminum paneling patterns to match existing siding. Our aluminum siding sheets can be customized to meet the needs of every RV or mobile home, and we perform customization work in-house to keep costs and turnaround times low.

Fiberglass siding

Our shop is outfitted with the capabilities to fabricate fiberglass for whatever exterior siding application your RV or mobile home requires. We're known for our craftsmanship and our broad customization abilities.

Compartment doors

We stock both square and radius mobile home compartment doors in Bristow, OK. From mesh and louvered options, to half- and split-panel styles, we'll supply the replacement compartment door that's right for your RV.

Roofing

We cut and customize rubber roofing for any RV type. Trust our experts to cut roofing that seamlessly fits your vehicle and protects it from UV light and the elements, for enhanced comfort and resilience.

Mobile home trim

Come to us for new trim products if you're working on mobile home trim repair in Bristow, OK. We use quality products to ensure trim that's properly fitted and secure, for longevity and aesthetic appeal.

Mobile home skirting

If your mobile home requires new skirting, talk to us! We'll make sure you receive skirting that's durable and properly fabricated to protect your mobile home for years to come.
Contact Us
For more information about the products we carry or how we can customize them for your RV or mobile home, contact Mac's Aluminum today at 918-251-2574. We look forward to serving the needs of your RV.