RV & Mobile Home Siding in Bristow, OK
Mac's Aluminum serves RV dealerships and repair shops throughout Bristow, Tulsa, Slick, Creek County, and Oklahoma City, OK and the surrounding areas. We provide aluminum siding and fiberglass siding, mobile home compartment doors, roofs, paneling and much more for customization or repair. Our team works hard to supply the right products at the right price, for any RV or mobile home. Give us a call today for a free estimate.
Proudly offering RV siding and siding repair in Bristow, OK, and will also ship to anywhere in the United States.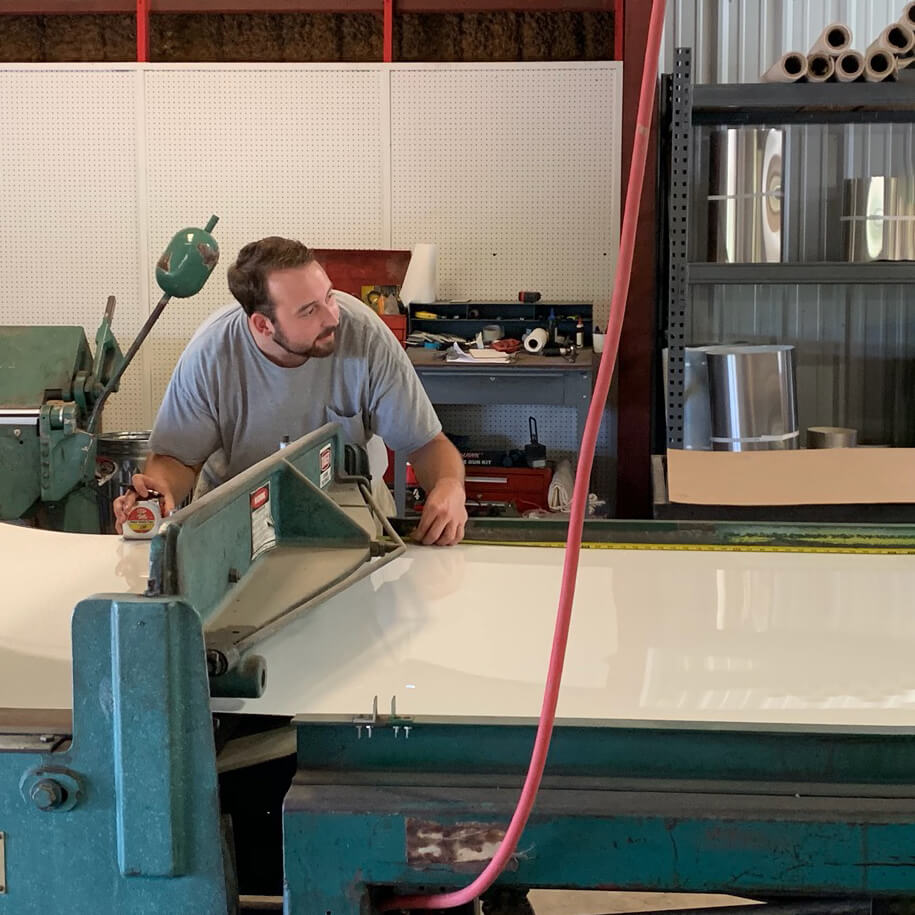 Products to Keep RVs Roadworthy and Ready for Adventure
An RV or mobile home is a gateway to adventure, while still being a place to call home. You need to care for it as both a vehicle and as a home! That means paying special attention to the condition of its exterior.
Mac's Aluminum is standing by to provide RV repair shops with the custom exterior components and supplies necessary for any repairs. We're the authority on mobile home siding in Bristow, OK, with a full-service shop dedicated to fabricating these essential materials. Whether you're working on an RV with dents and dings from road wear and weather, or it needs a full siding replacement due to age, we're able to help. Let us furnish you with quality materials, with mobile home siding customization specifically for each RV by knowledgeable professionals.
Custom-fabricated RV siding products in Bristow, OK isn't our only specialty! We also supply other products, including compartment doors, roofs, paneling, skirting and much more. Our materials are sourced from reputable suppliers and handled by our team, ensuring you get first-class materials for RV siding or mobile home repair.
When it comes to RV or mobile homes, we help make sure every investment is treated right. Choose Mac's Aluminum for customization services, as well as your supply partner for other mobile home products. We're committed to complete customer satisfaction and the integrity of every home on wheels.
Local Authority

We're the local authority on mobile home exterior products and mobile home siding customization services. There's no one else in the area with our capabilities or experience!

Team of Professionals

Our team of professionals has served the needs of RV repair professionals, dealers and owners since 1991. Our team has decades of combined expertise.

Our Mission

Our mission is to offer competitively-priced, custom RV supplies to our customers. Tell us what you're looking for and we'll make sure you get it at the right price.

Family-owned

We're a local, family-owned business that takes pride in being a staple among our local community of RV owners.

Our Work

We always provide free estimates on products and mobile home siding customization services, so you know what you're paying and what you're getting upfront.

Customize or Repair Your RV

Need exterior RV materials or customization? Contact the pros at Mac's Aluminum. With aluminum and fiberglass products, we're ready to outfit every RV, to ensure it's road-ready. Contact us now!

We proudly provide RV siding and mobile home siding to the following areas:

Bristow, OK | Tulsa, OK | Oklahoma City, OK | Kansas | Colorado | Texas | Arkansas | Missouri