After years on the road braving the elements, an RV may have a little wear and tear. If you're working on aluminum siding repair in Bristow, Tulsa, Slick, Creek County, or Oklahoma City, OK, come to Mac's Aluminum and we'll make sure you've got the products you need for a clean repair on mobile home aluminum siding. Our mission is to make sure every RV or mobile home is road-worthy and safe against the elements. We specialize in aluminum siding repair and panel customization, regardless of make or model.
The Benefits of Mobile Home Aluminum Siding
Aluminum is the classic material for siding. It represents the perfect marriage of durability, cost-effectiveness and reliability—not to mention appeal and customizability. Take a look at some of the reasons RV aluminum siding is such a reliable option:
Durability

It's strong and durable against weathering and road wear

Modular

It can be repaired and replaced in sections

Economic

It's extremely affordable and cost-effective

Customization

It's easy to customize
Aluminum won't rust and does a fantastic job of keeping your RV or mobile home protected against the elements. Plus, its affordability makes it easy to maintain, repair and customize it for your vehicle's specific needs.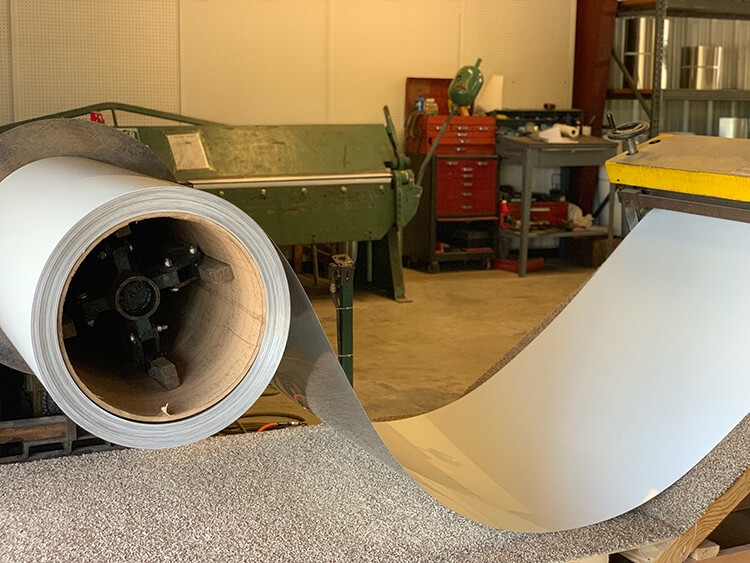 Our Customization and Supply Capabilities
If your RV has dents, dings, gouges or other damage to the exterior, make sure it's fixed before the next adventure. If you're embarking on RV aluminum siding repair in Bristow, OK, call us and get quality craftsmanship from expert professionals. We're familiar with aluminum paneling and have the ability to customize products specific to your RV. We supply products to fix problems big and small, preserving the long-term integrity of your vehicle's exterior.
Protect Your RV with Aluminum Siding
Is your RV ready for adventure? If the aluminum exterior needs a little work or a brand-new installation, trust Mac's Aluminum to deliver it. We pride ourselves on using quality products and our superior workmanship, so you can hit the road in a vehicle that's safe and secure. Contact us today at 918-251-2574 for a free estimate on mobile home aluminum siding, fiberglass siding, compartment doors, and more.